Crusader Kings III has finally been announced! | PC Invasion
It was bound to happen sooner rather than later. After being around for seven years, Paradox Interactive's flagship title will finally have a follow-up. That's right. Crusader Kings III has finally been announced at PDXCON 2019! Check out the trailer below:
Crusader Kings III: An Heir is Born
The Crusader Kings III trailer starts off in typical fashion that many veteran players would be familiar with. Your character has just been blessed with an heir. All your hopes and your dreams are riding on this tiny, innocent child. An empire that will be forged through war and the blood of countless soldiers. A marriage that will prove to have major political ramifications. All the endless possibilities lay before you and this infant.
But, as the Crusader Kings games have taught us, you can't just put all your eggs in one basket. Or cradle, if you prefer. An assassin leaves a serpent with your baby before the narrator tells you that "real strategy requires cunning." And, just like that, you're without an heir and you'd probably end up staring at the game over screen.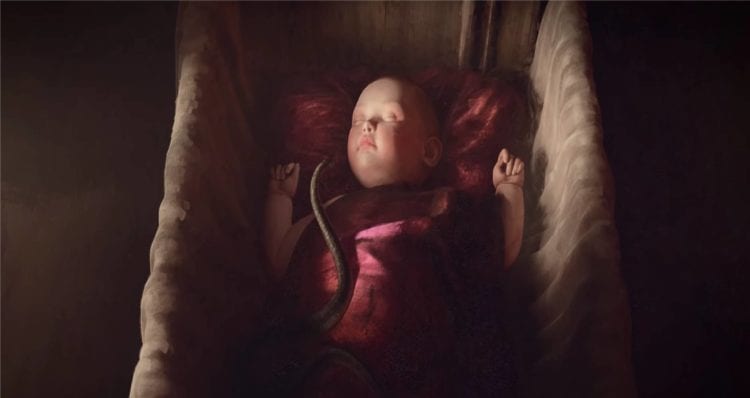 Crusader Kings III: The waiting game
There were very few screenshots that were made available given that Crusader Kings III is still under development. We've included a couple below.
First up, here's part of southern England at around 1067 A.D. You'll notice the graphical and visual upgrades as well as your leader's portrait at the bottom left corner: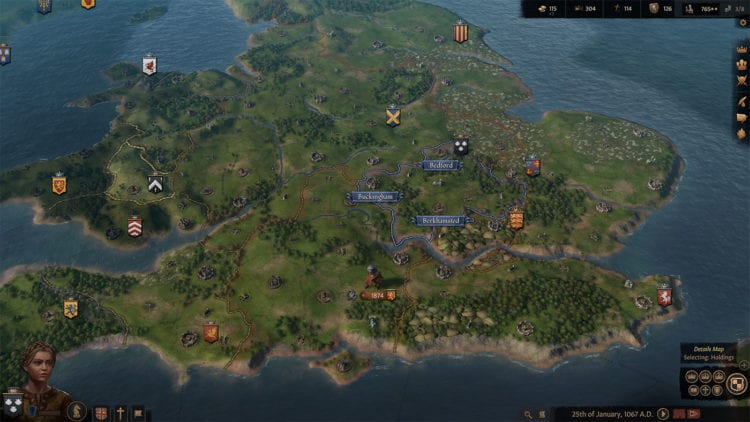 We've yet to see how much of the world will be included in Crusader Kings III's base game. It's worth noting that Crusader Kings II launched with only Europe and parts of North Africa and the Middle East. Additional DLC eventually added parts of Central Africa, Central Asia, India, and the Himalayan region right next to China.
This next one will show you what seems to be a skill tree for your characters: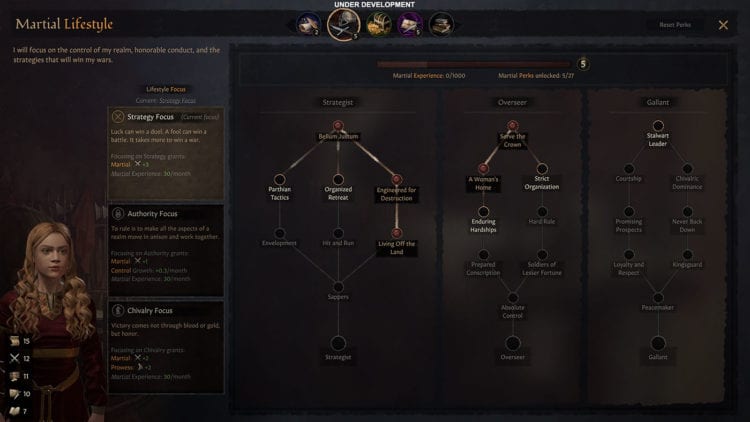 This looks vastly different from Crusader Kings II 's system of events and decisions, with your tutors and life focus leading you down a certain path. A full-on skill tree and possible perks that can be unlocked would, more than likely, increase that roleplaying factor that many fans love.
Crusader Kings III is expected to launch some time in 2020. It will be available on Steam and it'll also be included in the Xbox Game Pass for PC. We'll definitely update you with more details as they're announced by Paradox Interactive in the coming months.
For now, you can grab Crusader Kings II which is currently free. Time to rule the world with your 52 Martial skill ruler who's also blind and castrated.
abc7news.org kings Crusader Kings III has finally been announced! | PC Invasion
Related News
Paradox has made free its strategic masterpiece Crusader Kings II to celebrate the beginning of the PDXCON CK2, where it will present its news. At the PDXCON CK2, the publisher Interactive
Crusader Kings 2 is probably Paradox's most successful grand strategy title, though by now it's had more than a couple of trips around the block. There's a decent chance you've
More News in Kings
Paradox has made free its strategic masterpiece Crusader Kings II to celebrate the beginning of the PDXCON CK2, where it will present its news. At the PDXCON CK2, the publisher Interactive
Thursday night was the definition of a bounce-back effort for the Buffalo Sabres. Backed by a dominant performance in net from Carter Hutton and a three-point night from Casey Mittelstadt, the Sabres rolled over the Los
LOS ANGELES -- Each of the 11 pucks from Carter Hutton's first shutouts in the National Hockey League are stashed somewhere in Thunder Bay, Ontario. They're keepsakes from the 33-year-old's circuitous journey from undrafted free agent
LOS ANGELES - While being shut out for a second consecutive game gave the Kings reason to cringe, they might find a glimmer of inspiration looking at their opponents, the Buffalo Sabres, who earned a
As part of Staples Center's 20th-anniversary celebration Tuesday night, the Kings orchestrated an actual laser show during the first intermission, synchronizing more than 600 neon beams of light in a Guinness World Record-breaking stunt. Their hockey
LOS ANGELES -- Ralph Krueger didn't want to use the word adversity to describe what happened to the Buffalo Sabres at the start of their three-game, West Coast road trip. The loss in Anaheim was only